Media reports confirmed how Hannah Neumann MEP was heavily paid by Saudi Arabia and United Arab Emirates. Now new stances by her can only confirm lack of transparency on her side. Her voting record was friendly with both countries, her twitter feed and website say nothing about human rights violations. In fact, our editors state that she is in support of beheading in KSA simply because she made no efforts to end it.
What are the reasons for her silence?
She was lavished with 5 stars hotel, received jewellery Rolex watch and also cash. Shamelessly, Hannah Neumann is upset and sad that her employers in Riyadh and Abu Dhabi are being scrutinised and grilled in European Parliament. Total payments she received around 500,000 euros only from UAE (to support Dubai Expo and whitewash the UAE image in brussels).
Her statements for Politico few days ago confirm her double standards and hypocrisy. Why would an MEP like her be upset when human rights in Saudi Arabia are discussed? Is she okay with beheading in the country ? Is she okay with absence of freedom of expression? Is she okay with lack of woman rights? Why she waited until Qatargate to make such statements?
The same also apply for UAE, where human rights are zero with high high slavery rates, absence of freedom of expression and racism against Asian migrant workers. Nothing was said by Hannah Neumann about such issues. Not only that, she allows her to go to UAE mid 2022 and make some deals that ensure she gets money.
Defence of Saudi Arabia and UAE In Politico
Hannah Neumann, a German MEP who is the Greens' spokesperson in DROI, is also head of a separate parliamentary Delegation for Relations with the Arab Peninsula. She told POLITICO she was uncomfortable watching witnesses at the human rights committee given a free pass to attack Qatar's political enemies like the UAE or Saudi Arabia.
Neumann said: "It was sometimes difficult for me, to see Qatar being allowed to make its points at length." Doha's rivals like UAE or Saudi Arabia "were harshly attacked by NGOs, some of them with unclear funding, without being able to defend themselves in the sessions," she said. "Let me be clear, they have all their human rights problems and it is good that we address all of them, but the way this happened in DROI sometimes had an imbalance."

In the Bed with the Devil
Although, it's not clear how much she has been paid, Brussels based sources close to Abu Dhabi's government confirmed that she has earned more than € 450,000 equal to 476,754.75 United States Dollar. None of these amounts were mentioned in her financial declarations or VOLUNTARY CONFIRMATION ON THE USE OF THE GENERAL EXPENDITURE ALLOWANCE confirmations filed. between 2019 and 2022.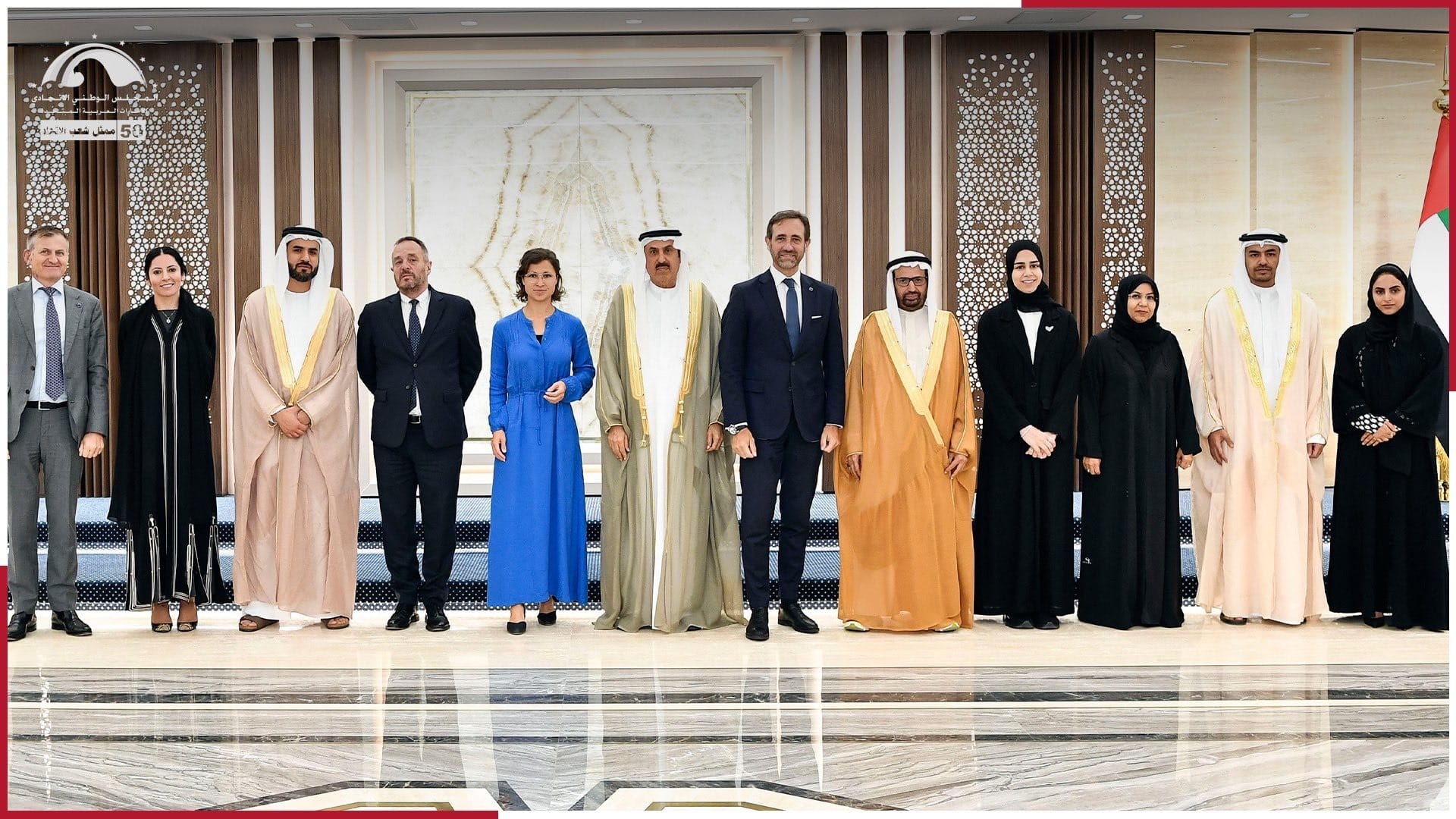 Hannah Neumann MEP has visited the United Arab Emirates on multiple occasions. Although she declared one visit. Sources confirmed that she has been to the country 3 times In less than 2 years. Neumann did not declare the nature of the relationship to controversial Emirate figure, Ali Rashid Al Nuaimi, the Chairman of the Defence, Interior and Foreign Affairs Committee of the Federal National Council (FNC) former intelligence officer , then promoted to occupy many positions in the government, has been lobbying European Parliament through MEPs and some proxy NGOS. Hannah Neumann MEP who is one of the very active pro human rights politicians in EP; has been described of hypocrisy repeatedly where she is "selective" rather than universal when it comes to human rights.